After the great success of the short film, the Belgian organization Africalia financed and supported the realization of the comic. The comic was first presented at the Comic Festival in Angoulême from March 7 to 20, 2022.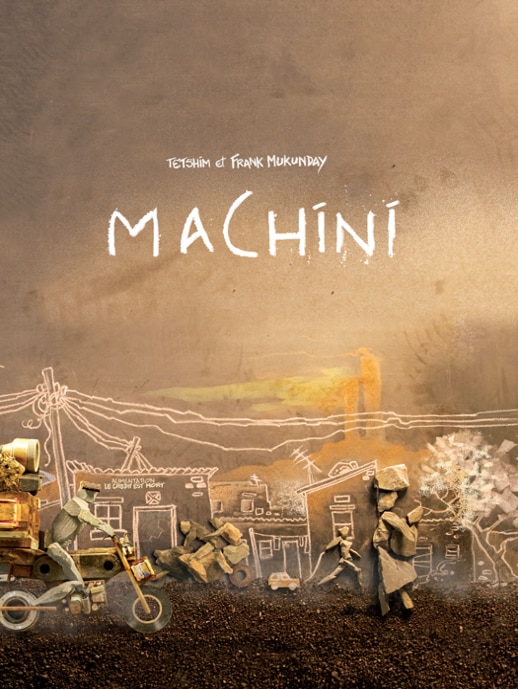 The two artists live and work in Lubumbashi in the south of the Democratic Republic of Congo, a key city at the center of the vast "copper belt" that extends up to Zambia.
Their project "Machini (Machine)" deals with the pollution caused by extractive industries to the beneficiaries of raw material extraction: companies that produce electric cars and cell phones. The materials Tétshim and Frank Mukunday use to produce their animations formally relate to these industrial contexts:
Rocks drawn by hand with pencil, rusty machine remnants, pebbles from extraction sites. Lubumbashi is the headquarters of major Congolese mining companies, including Gécamines (GCM), Ruashi Mining, Tenke Fungurume Mining (TFM), and Société de Traitement du Terril de Lubumbashi (STL).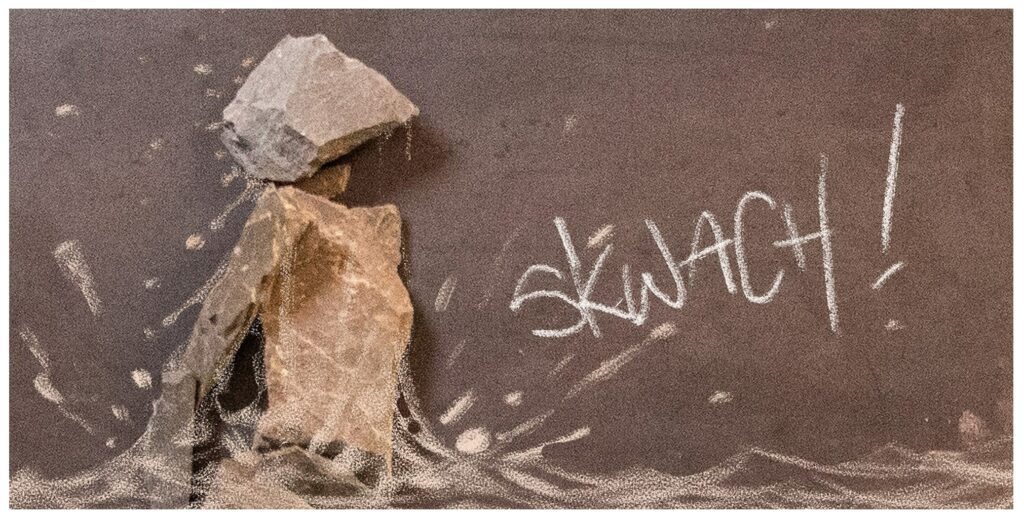 "Machini" illustrates and criticizes the illegal exploitation of minerals in the region, especially cobalt, rivers polluted by mining, the destruction of the ecosystem and its consequences for the local population. The working conditions in mining companies are also addressed. The individuality and the rights of the workers are disregarded to such an extent that Frank Mukunday and Tétshim compare them to machines that work without a break.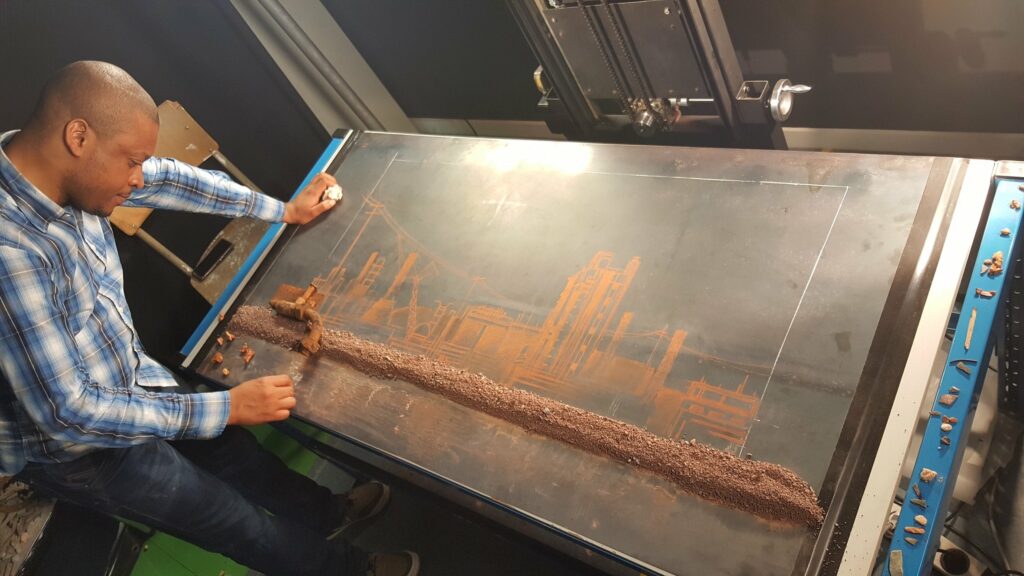 "Machini" is a call for environmental protection and social justice. At the same time, it is a critique of modern ecological approaches. The largest deposits of raw materials such as cobalt and lithium, which are needed, for example for electric cars, symbol of modern environmental protection, are located in the Congo. And it is well known that children are employed under inhumane conditions in the cobalt mines in the Democratic Republic of Congo. Millions of people suffer from the environmental consequences.
With great talent and unusual artistic approaches, Tétshim and Frank Mukunday address these complex contexts and make them accessible to an international audience.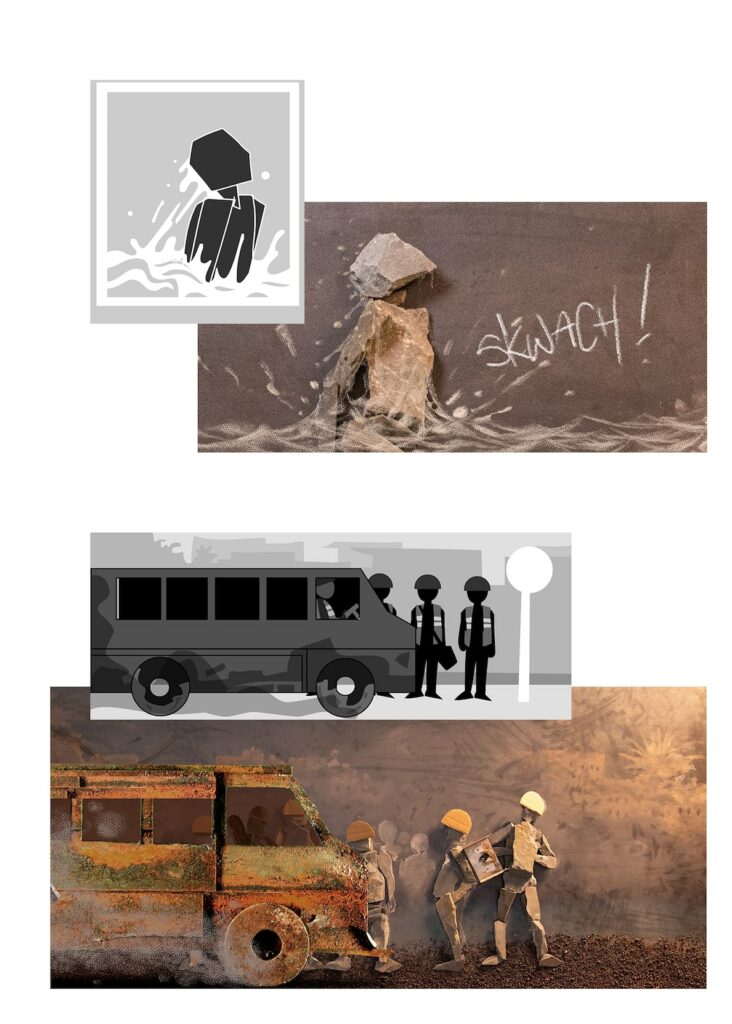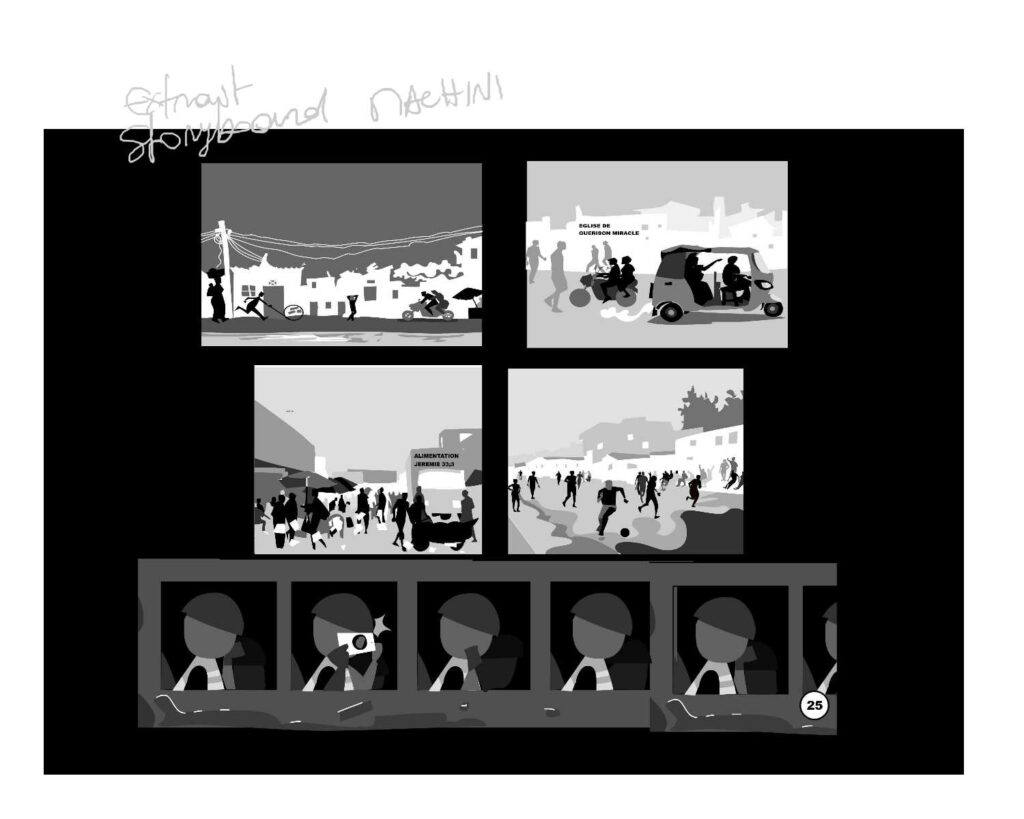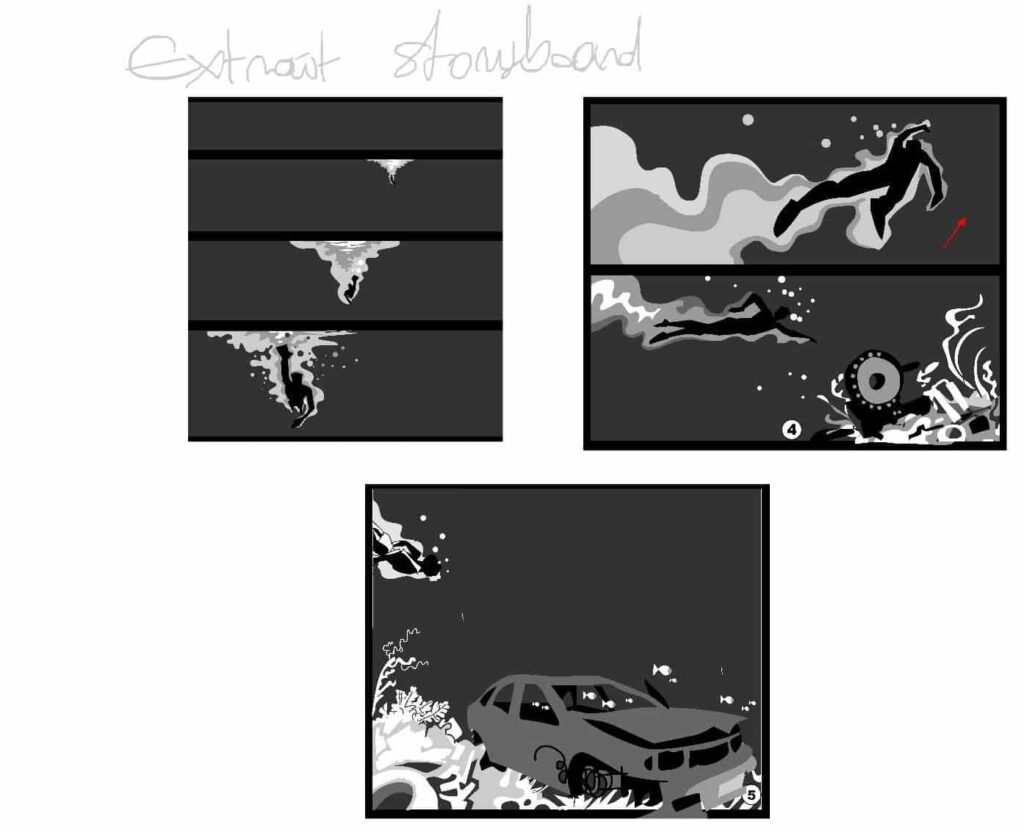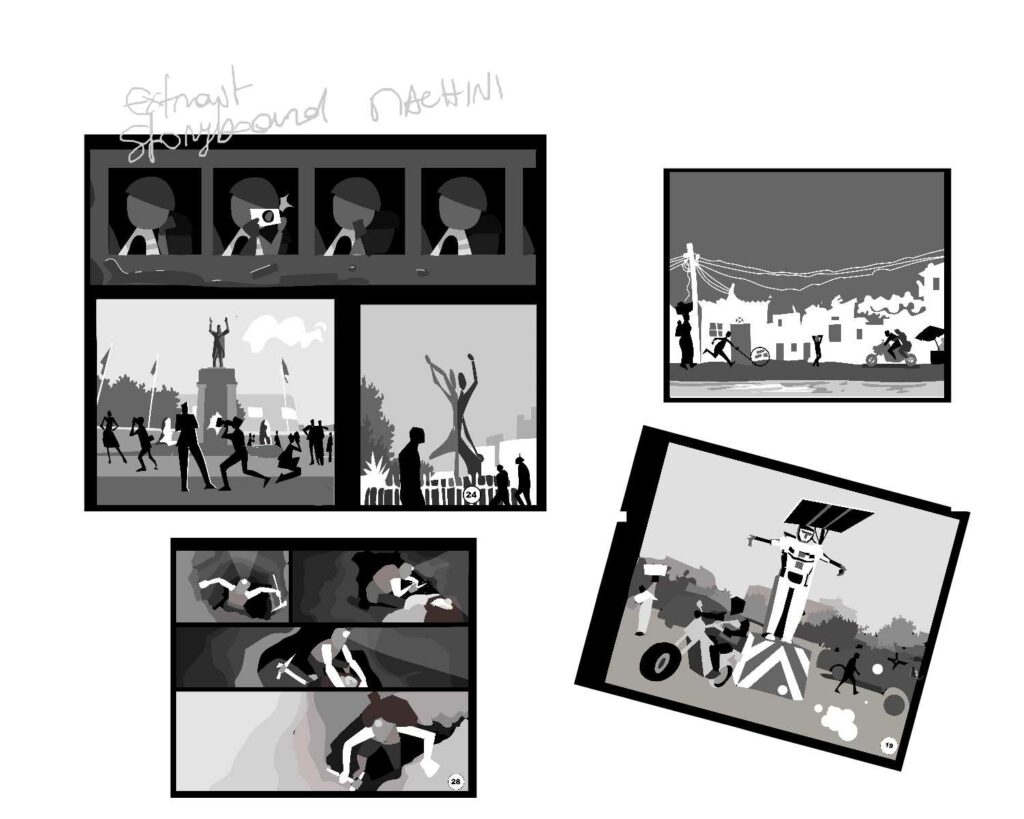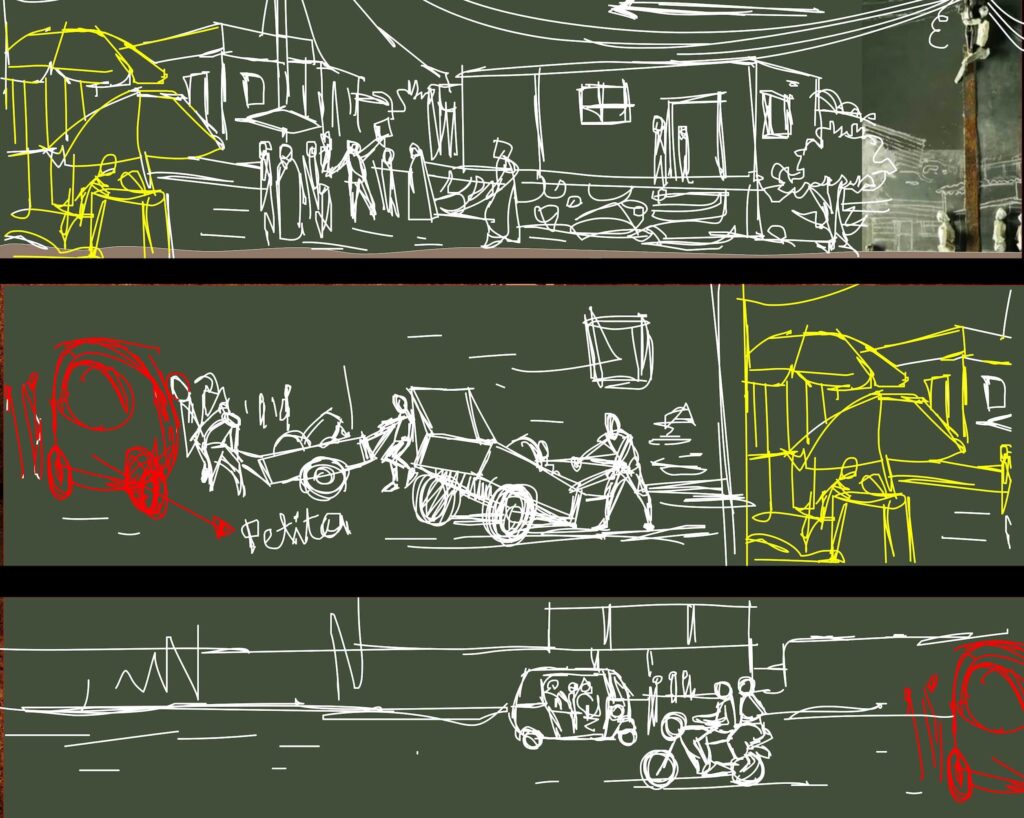 ---
Authors:
Tétshim (illustrator)
Frank Mukunday (video artist)
Publisher:
L'ASBL AFRICALIA (responsible for the material production of the work).
Partners:
Twenty Nine Studio and Production, represented by Rosa Spaliviero (executive production of the work).