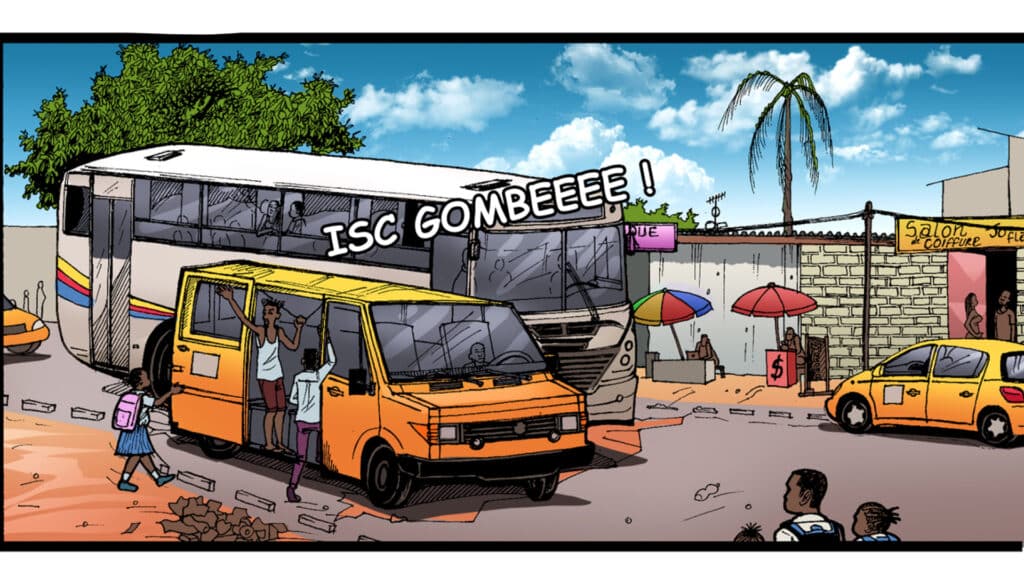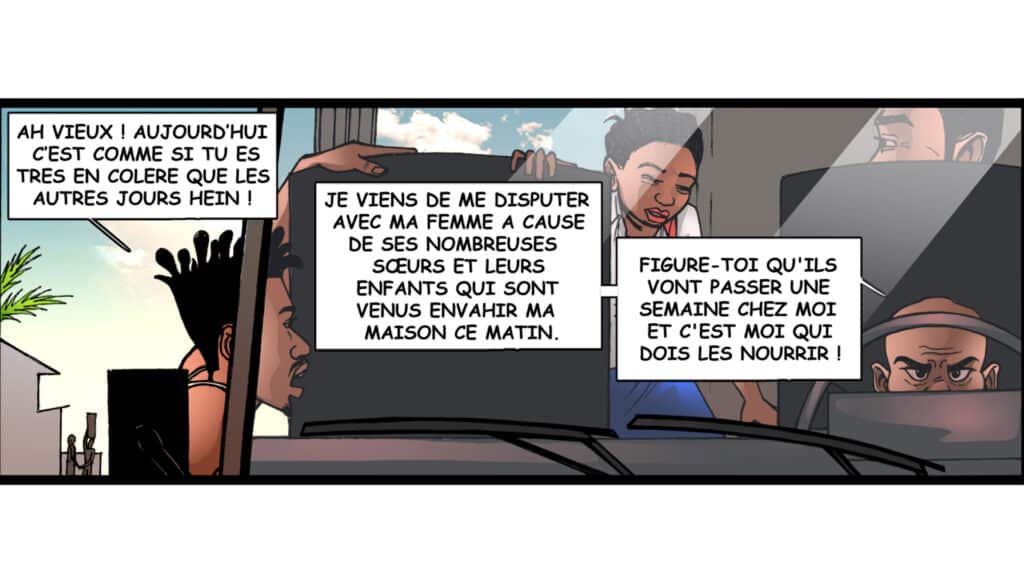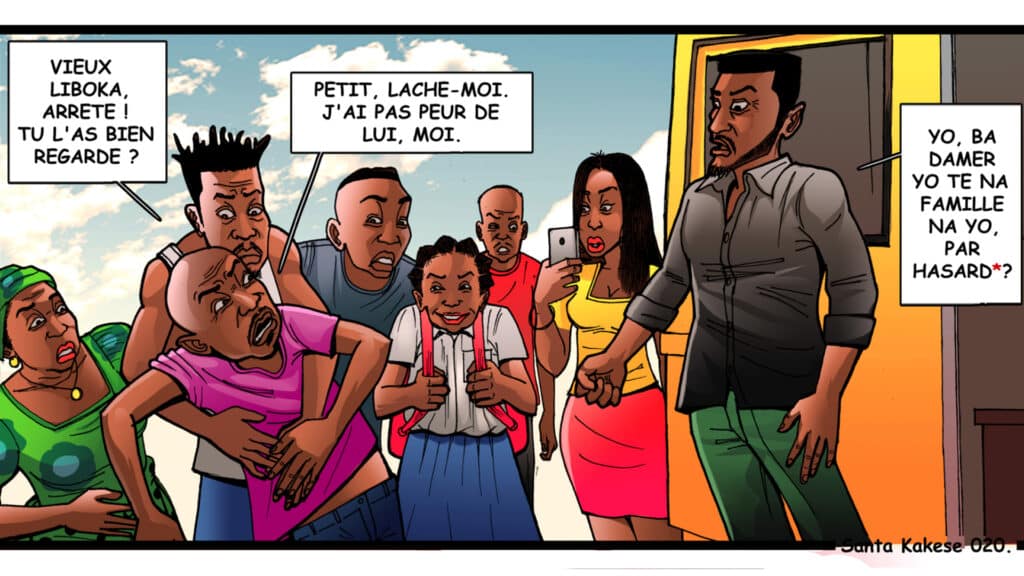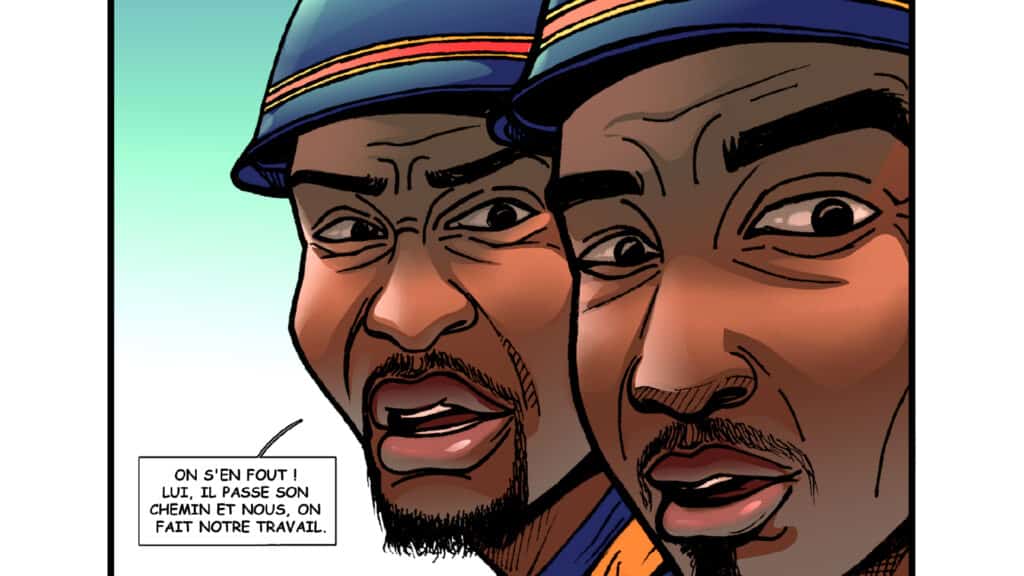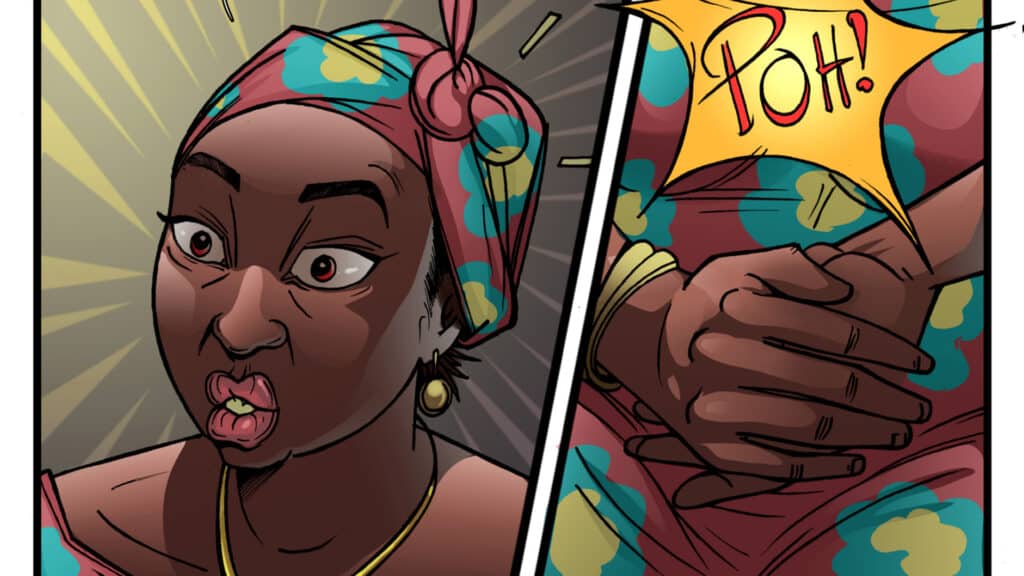 "The hot sun in Congo hanging over the heads of Kinshasa passers-by, a crazy driver and a rebellious ticket seller, what else could be more extraordinary to compose and translate the melodies of the perfect music which composes the whole atmosphere that creates the beautiful city of "Kinshasa"?
From blue to red to yellow, the artist makes us view the DR Congo painted in all its colors and shapes. Enough to quench the thirst for the most ultimate curiosity of lovers of the good atmosphere, the way of life, the social and our daily realities."
Preface of "207", written by His Majesty Crebix Mozalisi.
---
Scenario and drawing: Santa Kakese and Jp Bindo
Color: Reddy Ngoma
Published by Arts Kfs.
---
These narratives based on real facts and daily life in Kinshasa are very fashionable among the young authors and artists of the Congolese comic scene. As a personal and subjective form, comics seem particularly suited to represent one's own life and experiences.
The reflection on the personal experience of the artist and his subjective view of the world takes on its full significance here.
These perspectives of Congolese artists on Kinshasa are not only important in the local context. In an international context, they offer a counter-narrative to the common narratives about Kinshasa and the Democratic Republic of Congo.
Often, in the international context, only the perspectives of people outside of Kinshasa are visible. For example, most of the articles on the internet about the country are not written by Congolese, but by people from the West, mainly from Europe and the United States. This results in a very one-sided image of Kinshasa, marked by stereotypical images and clichés. The comic artists offer a much more intimate and complex picture of their city and its inhabitants.
---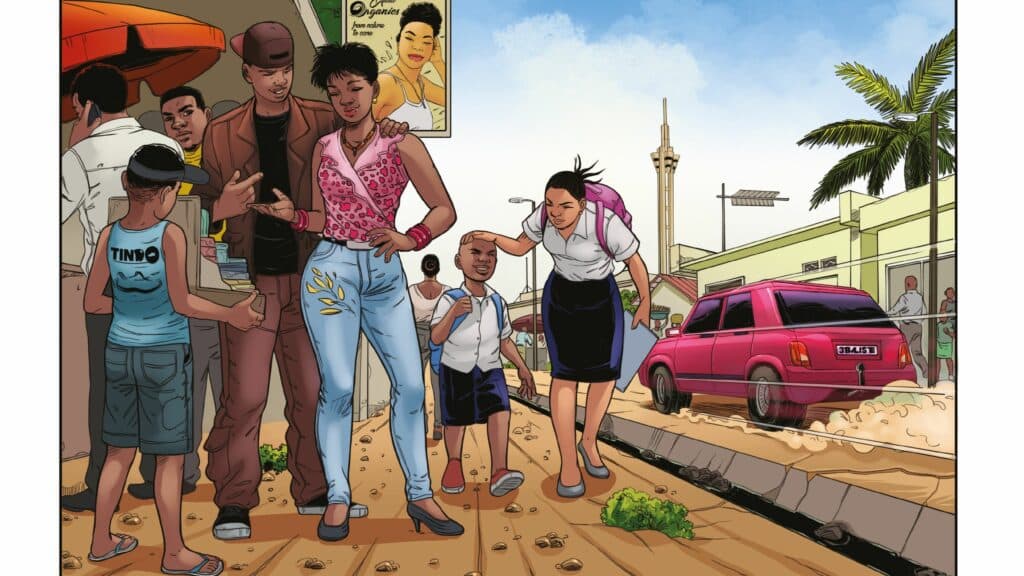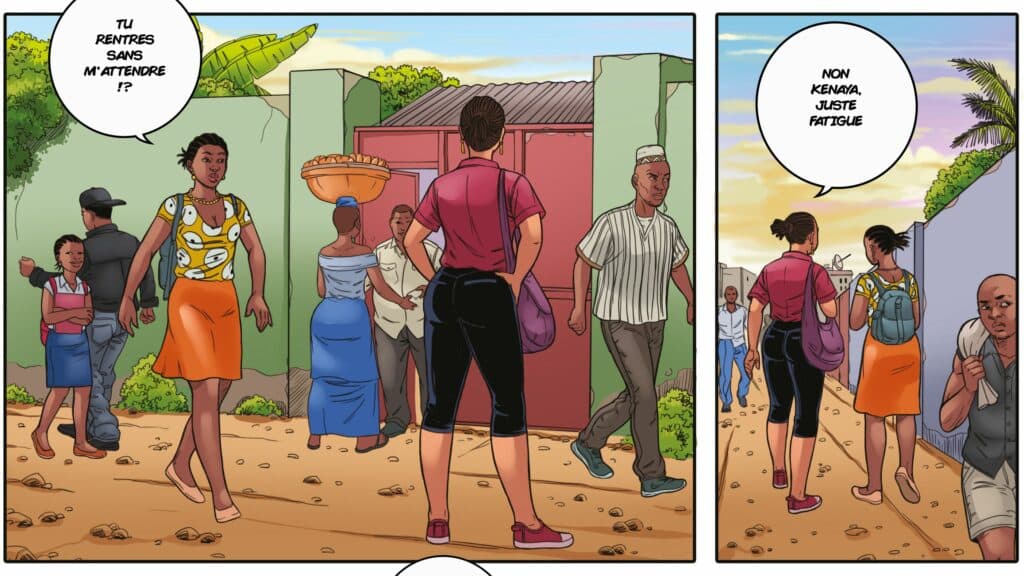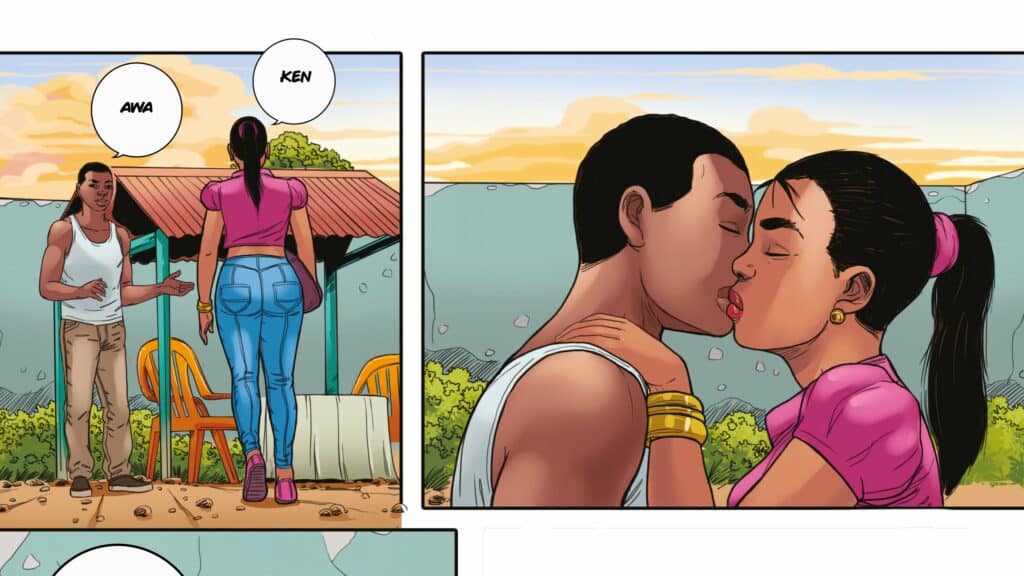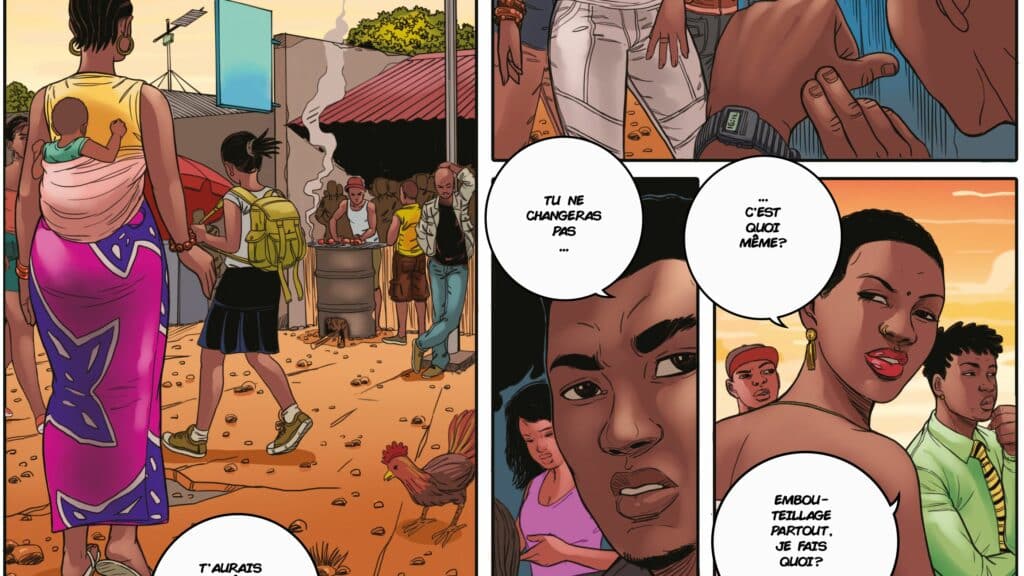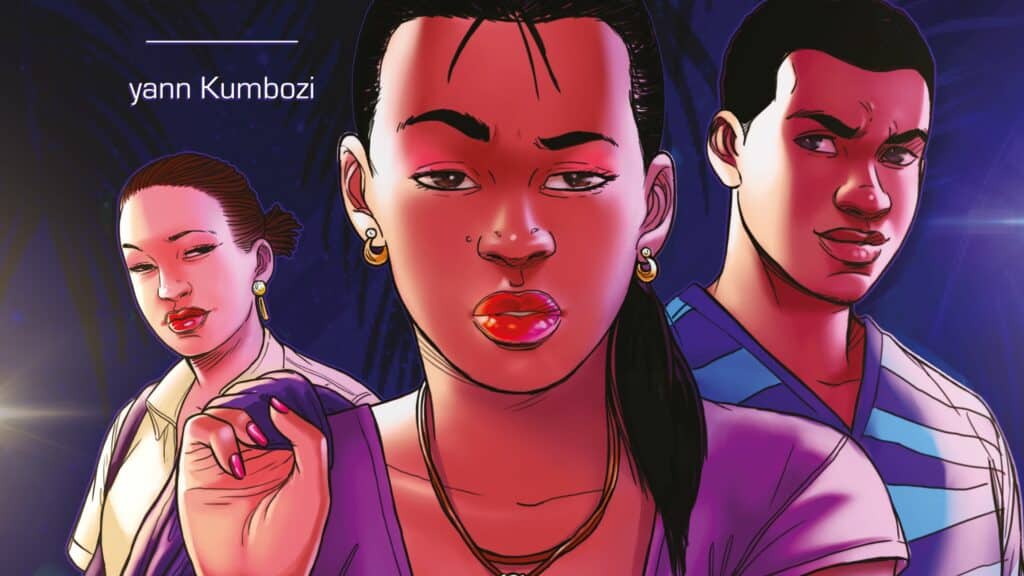 "Orphaned of both father and mother following a war in eastern DR Congo, Awa is now raised and sheltered by Mamu, her aunt, and Tatu, who have no children. In the neighborhood, Awa meets Ken, son of a rich businessman living in America, who is unstable and courting several girls, and who leads her to a life of excess and recklessness.
She skips school, goes out a lot, gets into trouble with Mamu…
The dilemma is that she ends up being chased out of Mamu's house, and finds herself on the street."
Synopsis of "Awa", written by Yann Kumbozi
---
The comic book "Awa" is scheduled to appear in two volumes: 1. Black Saturday / 2. The Threat. The first volumes will be published between the end of April and the end of May 2022 by Éditions Étincelle from China in A4 format and 52 pages.
Script and drawing: Yann Kumbozi
Colorization: Reddy Ngoma